Environmental Mutagenesis & Genomics Society
54th Annual Meeting


September 9-13, 2023
EMGS in the Windy City: Billowing the Sails of DNA Science

EMGS 2023
September 9-13, 2023
Palmer House Hilton
17 East Monroe Street
Chicago, IL, USA
---
EMGS President:
Francesco Marchetti, PhD
Program Chair:
Jeffrey Craig Bemis, PhD
New Investigator Co-Chair:
Isabelle R. Miousse, PhD
---
2023 EMGS Sponsors
Diamond Level:
Morningside Foundation
TwinStrand Biosciences
---
Platinum Level:
Escher Fund for Autism
---
Silver Level:
Bristol-Myers Squibb
Inotiv
NIEHS-National Toxicology Program
Merck & Co., Inc.
US-FDA R13 Grant No. 5R13FD006702-05
---
Bronze Level:
Elsevier
Litron Laboratories
National Cancer Institute (NCI)
Research Institute for Fragrance Materials, Inc.
Toxys
---
Supporter Level:
Health and Environmental Sciences Institute
---
Contributor Level:
Charles River Labratories
Environmental and Molecular Mutagenesis
Genetic Toxicology Association
Gilead Sciences
Wiley
---
2023 EMGS Exhibitors
Moltox
Xenometrix AG/Aniara Diagnostica
TwinStrand Biosciences
About Chicago
We are excited to meet you in the Windy City for the 54th EMGS Annual Meeting! While you are attending the meeting, take in the sites of the city by boat cruise, experience Chicago's award-winning museums, and try the tastes of Chicago from hot dogs and deep dish to acclaimed fine dining.
A

three-minute walk

from the Palmer House.
Featuring 300,000 works from all over the world,

with art and artifacts spanning 5,000 BC to the present.

The museum boasts the largest Impressionist collection outside of Paris, including works by Vincent van Gogh, Claude Monet and Georges Seurat.

The public can enjoy the following public museum areas free of charge:

The Ryan Learning Center in the Modern Wing
The North and South Gardens (accessible from Michigan Avenue)
The Nichols Bridgeway connecting the museum to Millennium Park
The Bluhm Family Terrace on the 3rd floor of the west pavilion of the Modern Wing
A four-minute walk from the Palmer House.
Built in 1904, this music complex hosts the Chicago Symphony Orchestra & classical & jazz concerts.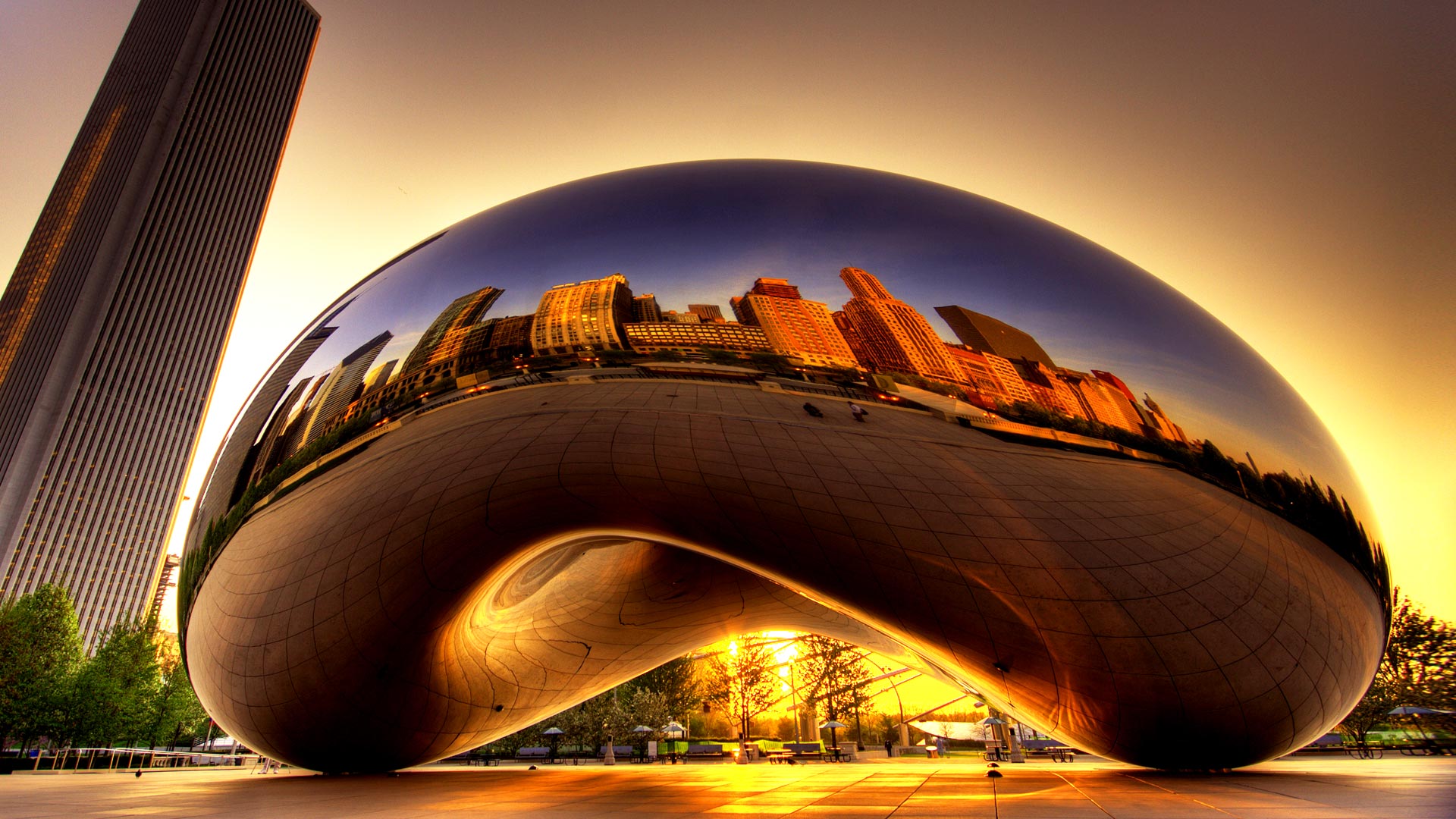 A seven-minute walk from the Palmer House, located in Millenium Park.

The Bean, officially named Cloud Gate, is one of the world's largest permanent outdoor art installations in the heart of Chicago and is recognized as an icon of the city.
A six-minute walk from the Palmer House
The building was originally constructed in

1897 as Chicago's first central public library.

Located on the south side of the building is the world's largest stained-glass Tiffany dome, arching 38-feet overhead with over 30,000 pieces of glass. On the north side is another dome, constructed in the renaissance style, measuring 40-feet with over 50,000 pieces of glass.

Every year, the Chicago Cultural Center presents hundreds of free international, national, regional and local artists, musicians and performers, providing a showcase where the public can enjoy and learn about the arts.
Food
Russian Tea Time Restaurant
A two-minute walk from the Palmer House
This upscale restaurant features delicious Russian food & house-infused vodkas served in an elegant, wood-accented dining room.
The Grillroom Chophouse & Wine Bar
A two-minute walk from the Palmer House
This Chicago Loop steakhouse with modern decor serves all-natural steaks, salads, seafood, pasta & wine.
The Gage
A three-minute walk from the Palmer House
This inventive American eatery boasts a long list of beers in a lively space with views of Millennium Park.
The Berghoff Restaurant
A two-minute walk from the Palmer House
A Chicago institution since 1898, this iconic eatery serves traditional German cuisine & steins of beer in an old-world setting.